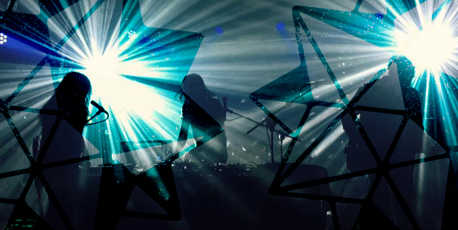 22 June 2017
Seconda trasferta all'estero per gli Omosumo. Dopo il loro showcase al SXSW di Austin nel 2014, quest'estate la band è stata invitata in Lettonia per suonare al Kometa Festival che si svolge a Riga ed è alla sua seconda edizione.
Il festival si svolge dal 7 al 9 luglio nella periferia di Riga, all'interno della Fortezza Daugavgrīva, situata su un'isola a forma di stella, sulla foce del fiume Daugava, vicino al Mar Baltico. Gli Omosumo suoneranno nel World Stage l'8 luglio e così son stati presentati: "Their powerful sound impact splashes the electronic rhythms on analog basslines, the sound of the Italian language, embraced by stories of esotericism and Sicilian shamanism. Africa's presence resounds in Tuareg and Qawwali rhythms, shaken up by acid house, featuring a furious vocalist."
L'altra possibilità per vedere gli Omosumo dal vivo quest'estate sarà il 31 agosto al Beat Full Festival di Palermo, con The Zen Circus e Sud Sound System.